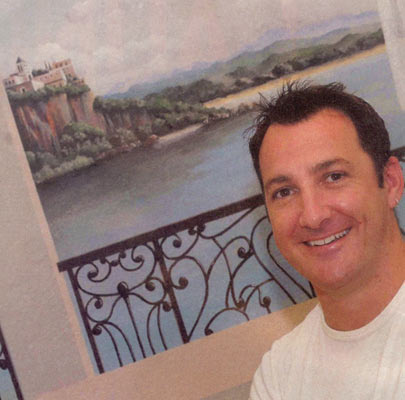 Originally from Sydney Australia, I moved to Dallas in 1996 and soon after began painting murals, eventually making it a full time obsession and starting my own business, Muralicious.

I began nurturing my artistic skills from an early age, eventually obtaining a Bachelor of Creative Arts in Theater Design and Fine Arts. Set design gave me a taste for working on a larger scale and developing trompe l'oeil effects.

I find it an absolute joy working with a home owner or business owner to create scenes and images unique to their own style and taste.

From Italian vistas to fun and colorful children's rooms to portraits of your loved ones, I thoroughly enjoy every project I take on, and look forward to working with you on your unique artwork.